| | | |
| --- | --- | --- |
| Welcome | | You are not currently logged in. |
The ultimate measure of a man/woman is not where he/she stands in moments of comfort, but where he/she stands at times of challenge and controversy.
| | | |
| --- | --- | --- |
| | | |
| | | |
| | | |
The final arrangements have been made for the Russell G. Hansborough Memorial Golf Tournament. The tournament will be held at the Glen Dale Golf Course, 11501 Old Prospect Hill Road, Glen Dale, MD 20769 on May 30,2014. It will be a 8:00 am shotgun start, Captains choice, and the cost will be $105.00 per person. Singles and doubles will be paired up. Make your checks or money orders payable to RGH Golf and mail to IUEC Local #10, 9600 Martin Luther King Jr. Highway, Lanham, MD 20706.
Glen Dale Golf Course requires all players to wear appropriate golf attire. Shirts, with collars, must be worn at all times, and you may only wear soft spiked shoes. This event fills up early, so don't delay in getting your payment in as soon as possible.
For more information contact: Sonny Yeatman, JR. 301-459-0497 ext. 17.
Download:

Russell Hansborough Golf Tournament.pdf
Just a reminder, that we are looking for volunteers to help with this years Christmas in April. Mike Herrity will be at the March union meeting to take sign ups from anyone who would be interested in helping. I also have a Sign Up List here in the Union Hall. We have helped some very special people, in the past years, and would love to continue with tradition this year. This has been a big project for us, going on 14 years now, and we would love to continue to help in the community. If you can not make the union meeting or cannot get by the Hall, you can call Mike at 540-219-8909 or drop him an email at mherrity@hotmail.com and let him know you would like to help.
Thank you, in advance, for coming out and helping to make someones life a little bit easier.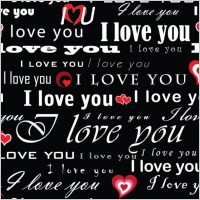 Traditionally we tell special people in our lives, on St. Valentine's Day, how much we love them. We buy special gifts, candy, jewelry, stuffed animals holding hearts, red pj's, etc. How about this year we all make a Valentine's Day Promise, to those we love, to work as safe as possible, to come home at the end of the day, hug them and kiss them before they go to bed and to do the same thing all over again every day of every year for the rest of our lives. This would be a wonderful showing of how much we love our families. We lost way too many Brothers last year and we would love not to have it ever happen again. We all have to show how much we love our families by our actions. By protecting our selves. By saying something when someone on the job wants to cut corners and hurry. By watching out for each other. That would be the most wonderful Valentine's Day Gift we could give to each other. Work safe, be careful, and enjoy being with the ones you love on St. Valentine's Day.
I have to say to a very special person to me - "Happy Valentine's Day, Angel. I miss you greatly."
It is with a heavy heart, that I inform the membership of the passing of Brother Dave Stott. Brother Stott was killed in a auto accident very early on Sunday morning. It was a one car accident and the police do not know why his truck left the road and hit several trees. As soon as the Hall has service information, I will update this post. Our thoughts and prayers are with Daves family and friends at this heartbreaking time in their lives.
***UPDATE - Service Information***
Officers and Members may call at the Raymond Funeral Home, 5635 Washington Avenue, LaPlata, MD 20646 on Saturday, February 1, 2014 from 5:00 pm until 8:00 pm. Interment will be Private.
Congratulations to all of our brothers and sisters who passed their Mechanics Test in September of 2013. Local #10, and NEIEP, want to recognize the accomplishments of our newest mechanics and would like to have you and your family join us for the 2013 Dinner and Graduation. The dinner will be held at the Union Hall, 9600 Martin Luther King Jr. Highway, Lanham, MD 20706, on Saturday, February 22, 2014. Dinner will begin at 5:30 pm with the ceremony to follow. All ceremonies will be complete by 9:00 pm. You will be receiving your invitations in the mail with a RSVP card. Please fill out the card and return to Sonny Yeatman so he can get a number count for dinner.
Hope to see you and your family there.
Words of Wisdom

The true soldier fights, not because he/she hates what is in front of him/her, but because he/she

LOVES

what is behind him/her. GOD bless all of our men and women in the Armed Forces, and the families who await their return. Thank you for your service, yesterday, today and tomorrow.