| | | |
| --- | --- | --- |
| Welcome | | You are not currently logged in. |
In order to succeed, your desire for success should be greater than your fear of failure.
| | | |
| --- | --- | --- |
| | | |
| | | |
| | | |
The boys of summer are back in DC. The Washington Nationals have come back to play ball. With the nice spring weather comes baseball season. The Nats are not doing too badly. If you are a big Nats fan and you would like to win tickets to a game, come to the May and June Union meetings. Sonny will be giving away Nationals tickets, as door prizes, in May and June. There is a limited number of tickets, so don't wait to attend the meeting. Good luck to all that want to win and attend.
The Russell G. Hansborough Memorial Golf Tournament is filling up quickly. If you want to play, get your foursome together and get your paperwork and money into Sonny as soon as possible. The tournament will take place on Friday May 30, 2014 at the Glen Dale Golf Course. The cost is $105.00 per person, and all who play must wear appropriate golf attire. Contact Sonny Yeatman at 301-459-0497 ext. 17, if you have any questions or need more information. Hope to see you on the course.
We will be having a breakfast, here at the Union Hall, for all of our Retired Brothers/Sisters. Please mark your calendars for Thursday June 19th from 8 am to 11 am. The menu is as follows: Scrambled eggs, Turkey sausage, Pork bacon, cottage potatoes, biscuits, pastries, juice and coffee. We hope to see all of your smiling faces that morning.
Please RSVP to the Union Hall, 301-459-0497, if you plan to join us.
It is that time again. Mark your calendars and make plans to join your sisters and brothers, of Local #10, for the Annual Picnic. Attached, as a download to this article, is the order form and information for this years picnic. We will be trying a new location this year. There will be a swimming pool (with 3 life guards), basketball hoops and soccer goals (you need to bring your own ball to use the sports fields), horseshoes, corn hole, 3 blow up activity centers, face painting, tattoos, mechancial bull ride, and much more. The menu is a little different also. Print out the download and see all the details. While your there, fill out the order form and mail it in for your tickets. Hope to see you and your family there.
Download:

2014 Picnic Information.pdf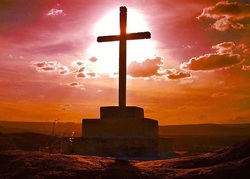 This is never easy, but this one is more difficult than most. The IUEC family would like for the Fonger family to know you are all in our thoughts and our prayers during this very difficult time. Brother Andrew Fonger and his wife Judith are enduring something that all us, as parents, never want to endure. They lost their baby son, Ian, over the weekend. Our hearts break for both of them and our thoughts and prayers are for God to place his hands upon them both and ease their pain as much as possible. We never know the words to say to someone when they loose one so close, but we want Andrew and Judith to know that if they should need anything at all, we are here and are more than willing to help in any way possible. Please give Andrew and Judith there personal time to grieve. Andrew has given us the service information and has asked that in lieu of flowers, donations be made to: INOVA Health Services Foundation - Child Life Services, INOVA Hospital c/o Kara Burke 3300 Gallows Road, Falls Chruch, VA. 22042. The service information is as follows:
Advent Funeral Home, 7211 Lee Highway, Falls Church, VA 703-241-7402. Thursday, April 3, 2014 - Visitation 1-3 pm with services to follow.
God has received a beautiful little angel. He will be watching over his mom, dad and big sister.
Words of Wisdom

The true soldier fights, not because he/she hates what is in front of him/her, but because he/she

LOVES

what is behind him/her. GOD bless all of our men and women in the Armed Forces, and the families who await their return. Thank you for your service, yesterday, today and tomorrow.