| | | |
| --- | --- | --- |
| Welcome | | You are not currently logged in. |
Challenge yourself with something you know you could never do, and what you'll find is that you can overcome anything.
| | | |
| --- | --- | --- |
| | | |
| | | |
| | | |
School is starting this week and there will be one really BIG difference in this school year. Mr. George Pugh has retired from teaching as of this year. I cannot begin to count the number of apprentices he has taught and touched with his knowledge. He has the best teaching ability. Everyone you talk to, in this Local, has been touched by this man in one way or another. Everyone knows his name and his face. Everyone will miss him greatly, but all good things must come to an end. Mr. George, as I like to call him, is going to enjoy a full retirement for the first time since he started in this trade. He retired from the field in 2001, but continued to teach until the end of the 2013-2014 school year. I think Ms. Rose will be very happy to spend her days without him having to run off to school.
We wish George and Rose the very best. You could not ask for two better people in the world. WE WILL MISS YOU and cannot thank you enough for what you have done for our field and our Local.
Calling all Fishermen. The Local #10 Sportsman's Group would like to invite you to join them on a Live-Lining Charter Trip. This event has a limited number of spots available per trip, so if you are interested, you need to get your form filled out and turned in to reserve your spot. All spots will be filled on a first come first serve basis. Please turn your registration form and monies into Tammie at the Hall. You can mail to her attention or stop by and see her. The cost will be $110.00 and will cover boat, tackle, cleaning of fish and tips. Those who register will receive further information on this event and the planning for food and drinks for the trip. There will be disconnected prices available for youth fishers.
The trip is planned for Sunday September 21, 2014 and there will be a AM and PM trip on that day. We will be leaving from Solomon's Island, Maryland.
Download:

Sportmans Group Live-Lining.doc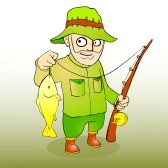 This outing is for the whole family. Local #10's Fishing Challenge and Fish Fry will be held at Virginia's Pohick Bay Regional Park on October 4, 2014. There is a boat launch fee of $12. Vehicles without boats have an entry fee of $7. All fees must be paid in cash at the gatehouse or drop box at time of arrival. Registration will start at 8:00 am and the Fishing Challenge will end at 2:00 pm. Judging , fish fry cookout and awards will follow from 2:00 pm - 4:00 pm. There will be a $15 cash registration fee per person for the event. Children are free. Please send or bring monies and registration form to the Hall in care of Tammie. All registrations should be in no later than September 21, 2014. This event is limited to a max of 50 boats. Registrations will be accepted at a first come, first served basis. There are many other things to do in the Park as well. There is a large childrens playground for the younger ones who don't want to fish and we will have the Local #10 childrens fishing poles and limited tackle available for those that do want to fish. This event is open to members, family and friends.
All participants must have a valid fishing license for the areas you plan to fish. Children under the age of 16 do not require a license. Virginia and Maryland fishing licenses are recognized on the Potomac River, however the required type of license may differ as per State requirements. Please contact or check with your State Department of Natural Resiources for questions pertaining to fishing rules, licenses and regulations.
Registration forms are on a download below so you can print them out.
Download:

2nd Annual Fishing Challenge and Fish Fry.doc
It has been brought to our attention that National Elevator Inspection Service (NEIS) is looking to hire several licensed inspectors. If you are interested in speaking with them, please call the Hall and speak with a Business Agent for more information.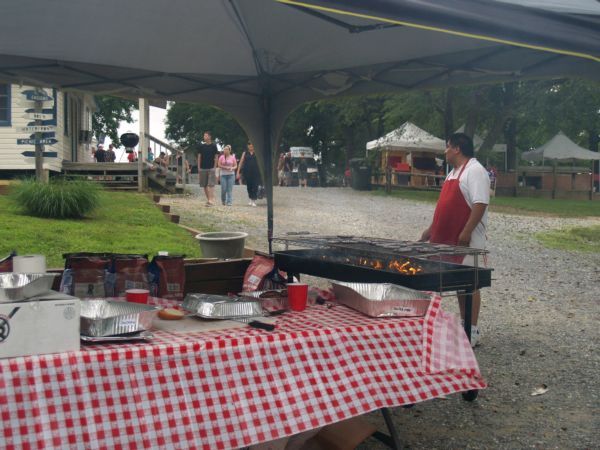 Looks like everyone had a great time at the Annual Picnic on Saturday. I have received several phone calls stating that a good time was had by everyone. I have put together a album, under Photo Gallery on the left here, of pictures I received from Mrs. Virginia Geib, Dave Settle, and Retired brother George Tanner. Thank you to all who shared their pictures with me. It was good to see all the kids really enjoying themselves (young and young at heart). The rock wall was a big hit and the mechanical bull (Business Manager Dave Geibs favorite) seemed to be a hit as well. Dave seemed to have that Bull under control. You can see his picture in the photo gallery. Congrats to Charlie Felton and Greg Trent for winning the Horseshoe tournament, with Jerry Downs and Dale Beckham coming in second. Congrats also to Travis Miles and Gary Hostetler III for winning the Corn Hole tournament, with Tony Lusk and John Allan coming in second. Thank you to Camp Letts for the beautiful surroundings. I understand that their camp is really a sight to see.
It was wonderful to see the turn out. Hope to see more families next year.
Thursday, June 19, 2014 we had a number of Retirees here for breakfast. It was wonderful to see their smiling faces. If you spend a little time with them, you hear stories that you would think came out of a story book, but these guys lived them. They are amazing to listen to and will answer any questions you have for them. They enjoyed each others company for about 3 hours while having a wonderful breakfast. If you go to the photo gallery, you can see some of the pictures taken by our Business Agents.
Hopefully we will do this again real soon. Thank you to our Retirees, for all they have done for our trade and our Union.
Words of Wisdom

The true soldier fights, not because he/she hates what is in front of him/her, but because he/she

LOVES

what is behind him/her. GOD bless all of our men and women in the Armed Forces, and the families who await their return. Thank you for your service, yesterday, today and tomorrow.