| | | |
| --- | --- | --- |
| Welcome | | You are not currently logged in. |
Challenge yourself with something you know you could never do, and what you'll find is that you can overcome anything.
| | | |
| --- | --- | --- |
| | | |
| | | |
| | | |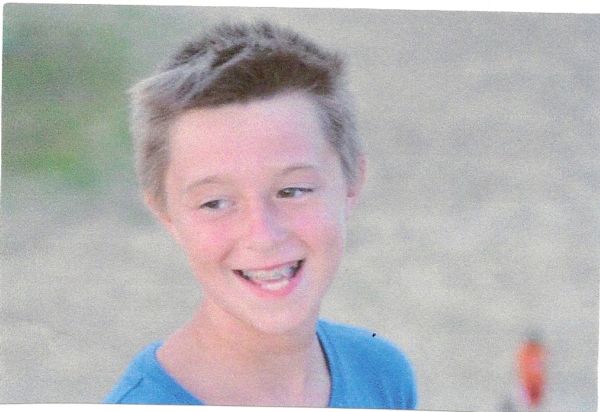 Everyone meet Dalton. He is the step son of brother Roger Pirner. Dalton is one of the bravest and strongest 15 year olds I have ever had the pleasure to bring to anyones attention. This young man has been fighting for his life for the past year. Just before his 14th birthday, he was diagnosed with a very rare tumor, Desmoplstic Small Round Cell Tumor (DSRCT). This form of cancer is very rare and very aggressive. There is not yet a cure. Dalton has tried numerous treatments and numerous research studies to no avail. Doctors have urged Roger and his wife to bring Dalton home and let him spend his remaining time with family and friends. I am telling you this because Dalton is not on our Union insurance. The family bills have mounted in trying to find a cure. Dalton was going out of state for some of these treatments. There is a fund that has been set up to help Dalton and his family with expenses. On the left hand side of this website, under Action Center, you will find a link to Daltons website. If you would like to help, please click and donate.
Our thoughts and prayers are with Dalton and his family. We pray that, maybe, God will allow for a miracle for this young man.
Please join North America's Building Trades Unions and Helmets to Hardhats to kick off this years Toys for Tots, Holiday Toy Drive. Kickoff will be with a Vetrans Day Observance on Wednesday, November 12, 2014, starting at 10 am, at the AFL-CIO, 815 16th Street, NW, Washington, DC. The drive will run from that day, November 12th, thru Tuesday December 16, 2014. You can find donation boxes in the AFL-CIO lobby and in the Washington, DC offices of each International Union. Please drop off new, unwrapped toys at any of these locations. Monetary donations also are accepted at the drop-off locations. All toys and monetary donations will go to support the DC Toys for Tots campaign.
Below, for download, is the flyer for this wonderful event.
Download:

Toys for Tots flyer 2014.pdf
Local #10 and the Union Hall would like to congratulate the Class of 2014. We had a small group take their Mechanics Exam this year, with the following 11 apprentices passing and becoming the Class of 2014: Timothy Brown, Phillip Curtis, Shonari Embry, Robert Fields, Samuel Guzman, Nicholas Hanson, Randall Harley, Jacob Hesselgesser, Brandon Janosik, Antonio Marrero III, and Robert Williams. Job well done fellows !! Best wishes for a long and prosperous career with the IUEC.
Congratulations and best wishes to Daniel Nemirovsky for being this years winner of the Robert Templeton Scholarship. Daniel is the son of Schindler mechanic Semyon Nemirovsky and his wife Inna. Daniel has a very promising future ahead of him and this will help him to get a great start.
We would also like to congratulate all who applied.
Good luck and best wishes, in whatever you choose to do, Daniel. Your IUEC family will be cheering for you.
There will be a retirees brunch/building and welding room dedication, on Thursday October 16, 2014, 11:00 am in the Union Hall. There will be chicken, side dishes, and drinks on the menu. We welcome all, who would like to be here, to attend. This will give everyone a chance to spend time together outside of the workplace. It will also allow us to show our appreciation to Mike Avery, who was influential in giving us our welding room. The body also wanted to show their appreciation to Dana Brigham for his contributions, to our Local and our trade, by dedicating the building in his name.
Please RSVP to make sure we have enough food for all in attendance.
Looking forward to seeing you on October 16th.
COME ONE COME ALL, TO LOCAL 10'S BIG TOY SHOW AND BBQ, Saturday, October 18, 2014. Gates open at 11:00 am and will close at 4:00 pm. Event to be held at the Local #10 Union Hall, 9600 Martin Luther King Junior Highway, Lanham, MD. Come out for a wonderful day with IUEC members and their families, with a SPECIAL INVITE to ALL RETIREES. Show off your bike, truck, boat, rv or your '68 Goat. Crabs, BBQ chicken, pork butts, beef brisket, hamburgers, hot dogs, popcorn and sodas are all on the menu. Please bring a side dish to share with all who attend. Please RSVP and let us know if you will be bringing a vehicle.
Hope to see you and your family there.
Words of Wisdom

The true soldier fights, not because he/she hates what is in front of him/her, but because he/she

LOVES

what is behind him/her. GOD bless all of our men and women in the Armed Forces, and the families who await their return. Thank you for your service, yesterday, today and tomorrow.